By: Richard L. Smith 
A Centennial Anniversary set to raise over $1,000,000 kicked off its gala at The Robert Treat Hotel's Crystal Room in Newark Thursday. 
United Way officials said the 100 Year celebration was highlighted by United Way of Greater Newark President and CEO Catherine Wilson announcing the launch of a Community Impact Capital Campaign to raise $1,000,000 over the next three years to go directly into the community.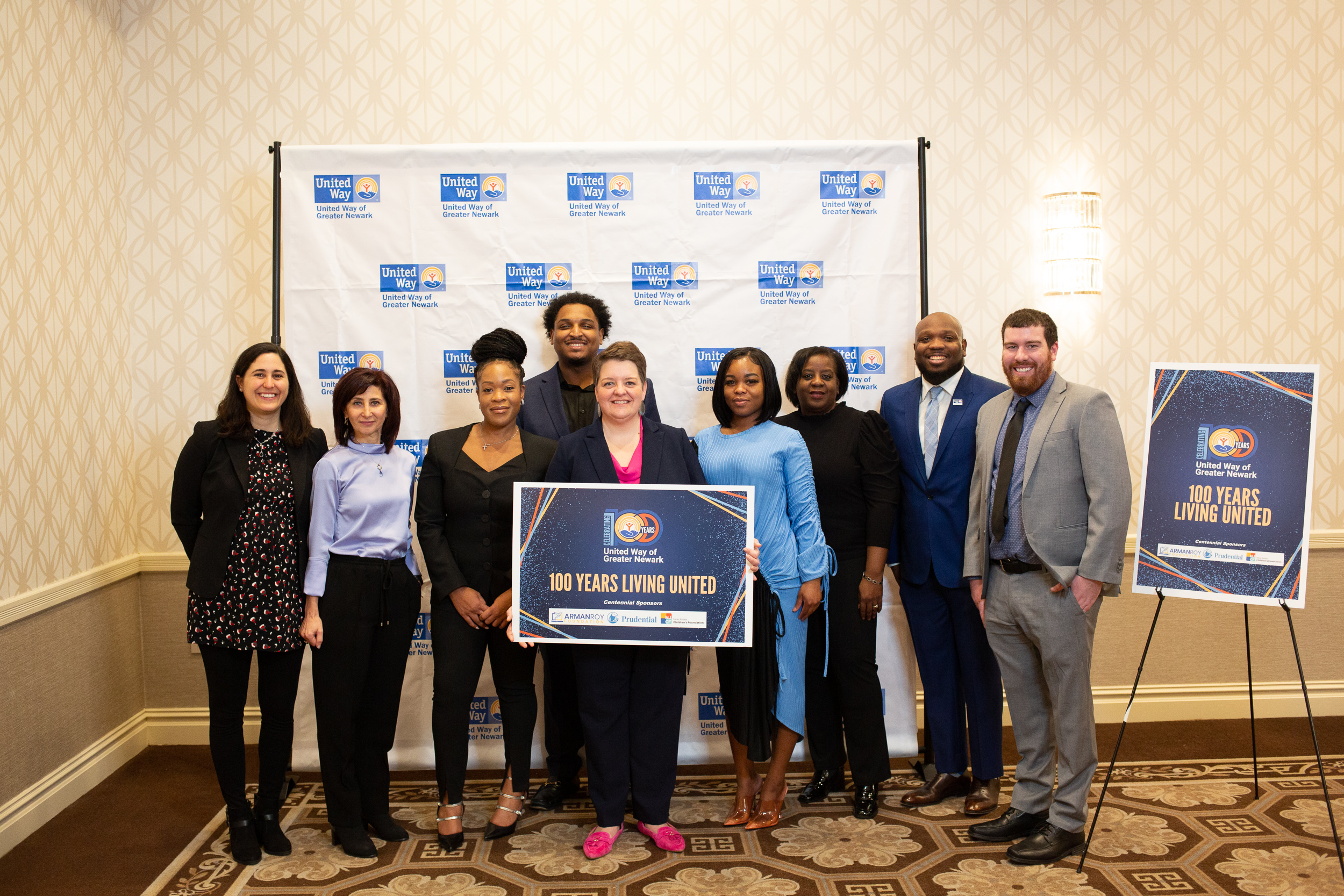 According to United Way officials, New Jersey State Senator M. Teresa Ruiz presented Wilson with a proclamation celebrating the non-profit organization's impressive milestone and Newark South Ward Council  Member Patrick Council (cover picture) spoke on United Way's importance within the community.
A representative from United States Senator Cory Booker's office delivered a hand-signed letter from the Senator praising United Way's unwavering support to the greater Newark area and looking forward to what UWGN has in store for the next 100 years.
The event was possible thanks to UWGN Centennial sponsors Prudential Financial, The Arman Roy Foundation, and the New Jersey Children's Foundation.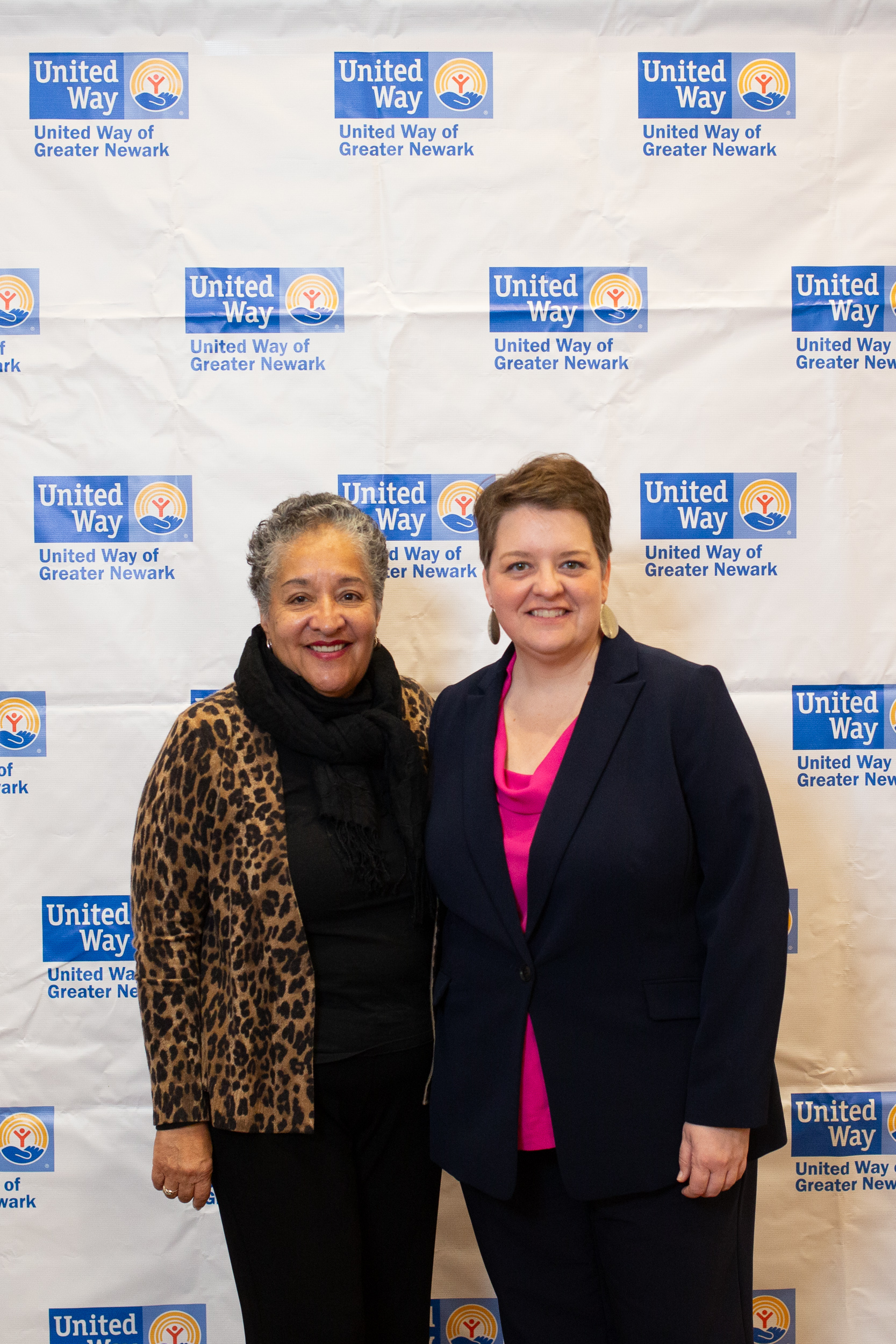 "100 years ago, William M. Ashby founded this organization and a century later, we are still doing the work that he started – And there is a lot of work to be done," Wilson said. "In Essex County today, 46 percent of residents are considered poor or working poor.
They do not have enough money to buy food, shelter, clothing, transportation, and all the necessities to meet their basic needs. We keep those people in mind as we embark on a capital campaign to raise $ 1 million for the community over the next three years." 
United Way said Wilson's call to action was met by the eager ears of over 60 stakeholders, council members, senate members, corporate leaders, and non-profit executive directors that attended in support of United Way of Greater Newark.
Those in attendance included former United Way President and CEO Maria Vizcarrondo DeSoto, who was named the first woman and Latino to lead the organization in 1996.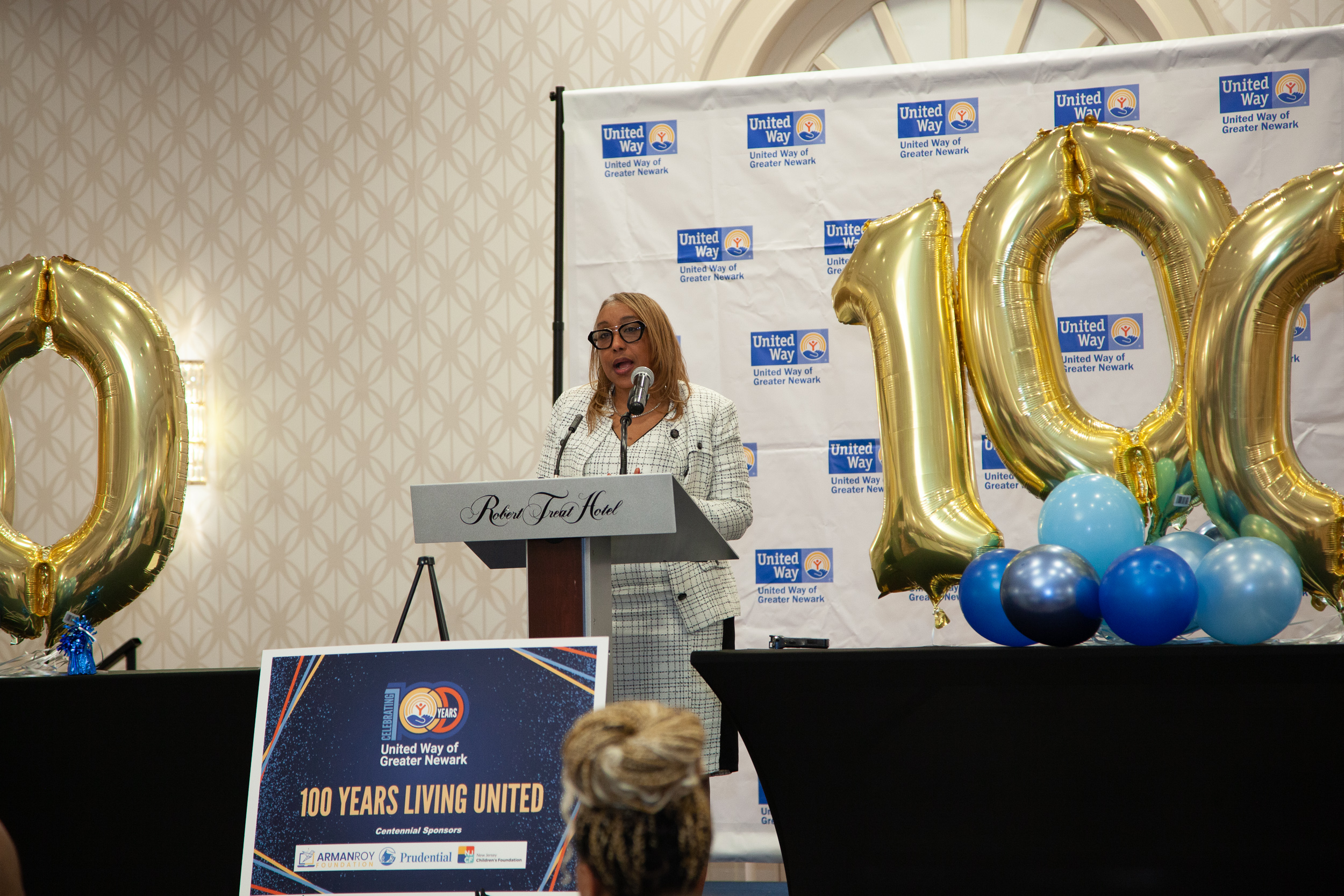 United Way of Greater Newark was founded in 1923 by William M. Ashby, N.J.'s first Black Social worker, as The Welfare Federation of Newark and the Community Chest. It evolved into the United Way of Greater Newark during the past century.
Officials said throughout this evolution, the organization remained a strong advocate for the community, consistently assessing and reassessing the needs of those living in the greater Newark area. 
"The world has changed so much over the past 100 years, but United Way of Greater Newark has remained a constant backbone of the community," Board Chair Vincent Alonge said.
"This organization's mission to disrupt poverty by focusing on its three pillars of health equity, educational equity, and financial stability has not wavered.
Through financial turmoil, World War II, the 9-11 terrorist attacks, natural disasters, and, most recently, the COVID-19 pandemic, United Way has adapted to address the ever-changing needs of the community."
Thursday's event was just the beginning of the non-profit organization's year-long celebration.

United Way of Greater Newark is teaming up with local corporations and volunteer teams to read to children in Newark and the Oranges as part of its Celebrity Read program in February.
In March, United Way of Greater Newark will host its 10th annual women's breakfast and a virtual 5K in May. The celebration reaches its pinnacle in October when The Newark Museum hosts United Way of Greater Newark's Centennial Gala.
For more information on how to get involved with the celebration, contact UWGN Chief Development Officer Richard Greco at rgreco@uwnewark.org.
You can support the Community Impact Capital Campaign online at https://uwnewark.org/give-now/. 
"It is a major accomplishment for the United Way of Greater Newark to be celebrating its Centennial," Board Vice Chair Mary Ann Jackson said.
"It is a testament to United Way's commitment to the community and ability to adapt to the changing concerns. It demonstrates its fiscal responsibility to be a major institution with the means to provide substantial service 100 years since its inception."